The power behind those words is huge! We all have to find what works for us, how disciplined we want/need to be, and what to enjoy and what makes us happy.
I recently received a fun package from Hershey's, through  MyBlogSpark.  I think the message is great!  Find your balance through sensible eating and healthy activity.  Check out their site for more information.
So what does that mean, you ask.  Well, if you ask me, my answer will be what pertains to ME.  This is the part, where we all have to find our OWN balance.  For right now, my balance is healthy eating and exercise.  Actually that is always my goal and balance.  As of the current time, it is to lose weight.  To do this, I am trying to up my physical activity and eat whole foods and eliminate sugars and processed food. That is just me though.  You have to ask yourself, what is your balance and your goals.
My healthy eating plan:
-Aim for 5-6 meals a day
-drink plenty of water
-avoid processed foods and sugar
-eliminate dairy and meat
My exercise plan:
-exercise 4-6 times a week
-I get my workouts in by exercising at home either to Jillian Michaels, Jackie Warner or Jari Love, walk/jogging or going to the gym.
Each day I aim to record my exercise and daily eats in the nifty little journal provided to me by Hershey's. Do you record your exercise, food or thoughts in a journal?
I have found that the thought of having to account for all that I eat by writing it down has made me make a few more wise decisions.  Like skipping on the cream in my coffee or passing up the candy at the front desk.
How about YOU?
What works for YOU?
Do YOU want to receive this same motivating package?
MyBlogSpark and Hershey's want to give one lucky winner the same package that has been motivaing me! Are you game?
To Enter:
Please leave a comment telling me what helps YOU find your BALANCE?
( Winner will be announced November 7th)
Webmd common health topics a-z - find reliable health and medical, Find a comprehensive index of trusted health and medical information. it is your ultimate guide to reliable health information on common topics from a to z.. National student loan data system for students, Nslds student access site only supports the current 4-digit pin standard. if you have a pin that does not conform to this standard, please visit www.pin.ed.gov to. Living news - personal wellness, love life, work balance and home, Find the latest cnn news and video about personal life, work life, home & style, and much more about living..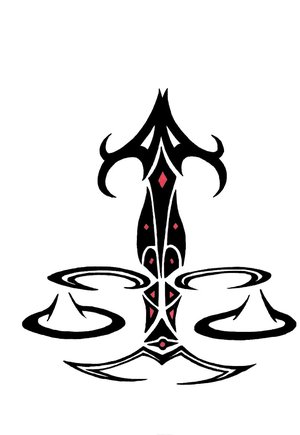 New balance shoes & apparel | official new balance® site, Shop online for new balance shoes and apparel, learn more about new balance products, find a new balance store near you at newbalance.com, the official new balance site.. Healthy, natural pet foods - natural balance pet foods, At natural balance pet foods, we pride ourselves on delivering healthy, natural pet foods for dogs, cats, and large carnivores in animal reserves and zoos. see why. Webmd physician directory - find a doctor in your area, Find a doctor with the webmd physician directory and get information including the physician's education/training, practice information, health insurance affiliations.
Blockbuster in store specials and membership options, Two 20oz coke products for $2.50 quench your thirst with this everyday value offer from coke.*. Healthesavers.com natural grocery coupons, Healthesaver.com provides valuable printable coupons from all natural brands for food, groceries, natural remedies, natural beauty, nutritional supplements and pets.. Double your fat loss now — double your fat loss now, Have never heard before. while i do discuss the new science of fat burning hormones (and other metabolic triggers), i have attempted to make this information as easy.